Welcome to our LASIK and Ophthalmology Practice in Chattanooga, TN
Chattanooga has the walking bridge, an aquarium, and a diverse culture…what's not to love? It's a place where people live and work, but is also a popular vacation destination for people from all around the country. If you live here, you know how great it is!
Your Laser Vision Correction Doctors in Chattanooga, TN Welcome You!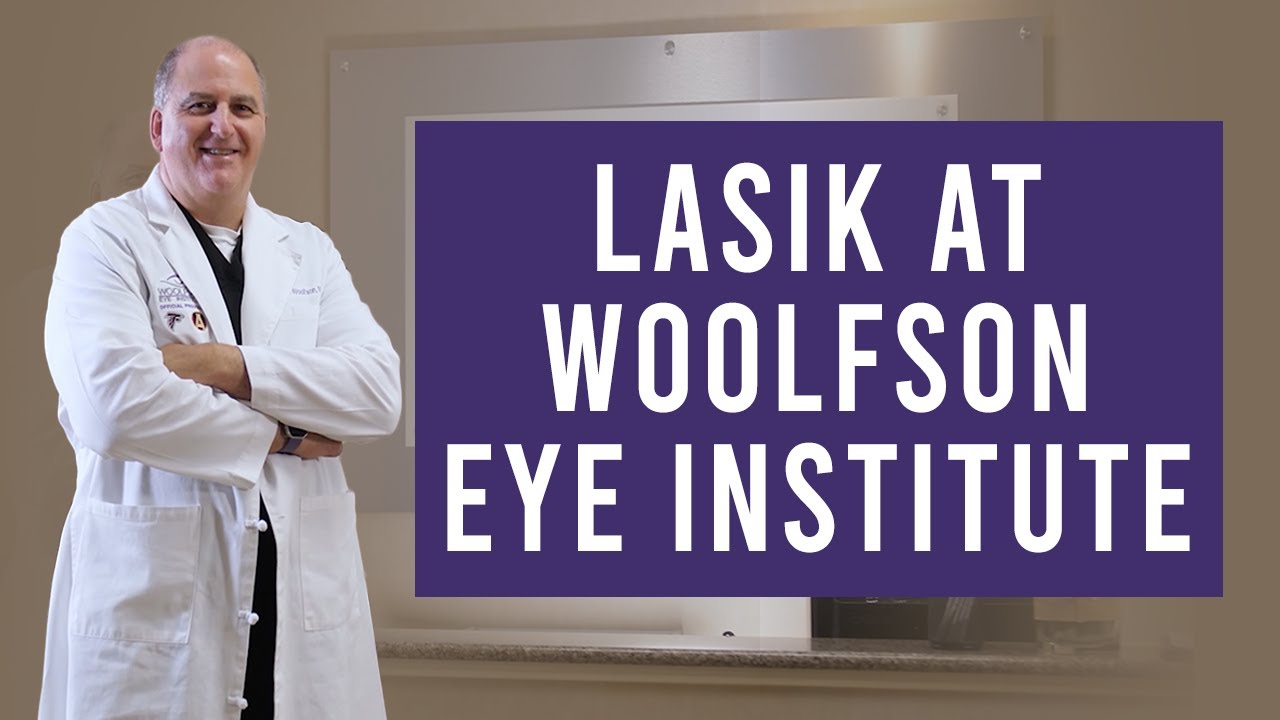 ---
It also happens to be where one of the leading ophthalmologists in the country, Dr. Jonathan Woolfson, performs LASIK surgery!
Woolfson Eye Institute was founded in 1996 by LASIK pioneer Dr. Jonathan Woolfson. In the last 20 years, the team at Woolfson Eye Institute has performed over 100,000 LASIK procedures, and over 300 eye doctors have entrusted Dr. Woolfson with their own LASIK surgery.
While Woolfson Eye Institute is headquartered in Atlanta, Dr. Woolfson travels around the Southeast and offers LASIK surgery across nine locations in Georgia, Tennessee, and North Carolina.
This means you don't have to drive to Atlanta for LASIK surgery with Dr. Woolfson, as he personally offers LASIK surgery in the Chattanooga area.
You now have the opportunity to get LASIK from a world-class LASIK surgeon and industry pioneer like Dr. Woolfson right in your own city.
---
Services Offered at Our Chattanooga Eye Center
---
Meet Our Doctors
---
What's the next step?
If you believe that LASIK could be the solution you have been looking for, we encourage you to schedule your evaluation at our Chattanooga LASIK center.
We take great pride in providing positive outcomes for patients, so our first step is to ensure that you are, in fact, a candidate for LASIK surgery (if you're not, don't worry; we may have other procedures available designed to deliver the same result).
You don't have to settle for less than your best vision. So what are you waiting for? Give our office a call today to schedule your LASIK evaluation!
---
Corneal Collagen Crosslinking (CXL)
As the cornea begins to stretch forward, the refractive power of the cornea increases, and the eye becomes more myopic (nearsighted), then as the corneal curvature becomes distorted and uneven, it may produce more of an astigmatism. This is known as Keratoconus. Corneal Cross-Linking (CXL) is the suggested treatment for those with keratoconus. CXL is the only known procedure for keratoconus that can help patients keep from progressing and worsening over time. CXL adds a bond between the collagen fibers in your eye, cross-linking, to help your cornea become more stable. Doctors use a combination of eyedrop medication and ultraviolet (UV) light to also make these tissues stronger. The goal in CXL is to keep the cornea from bulging out anymore.
---
Frequently Asked Questions

How do you choose a LASIK surgeon?
How much does LASIK cost in Chattanooga, TN?
While we certainly understand that pricing is a factor in determining whether or not you are able to have LASIK surgery, we put forth every effort to ensure each patient (who is a candidate for LASIK surgery) will be able to pay for it.
Woolfson Eye Institute offers financing at our Chattanooga eye center. Your decision should be based on the experience and care you will receive, and not solely on price, but at Woolfson Eye Institute our goal is make LASIK surgery affordable for everyone. In fact, we are able to connect you to financing programs that start as low as $57 per month to cover the cost of your laser eye surgery.
Also, here's a warning about bargain pricing for LASIK….
You may see offers for LASIK surgery that seem too good to be true. When you see a suspiciously low number, be very wary. This is a frequent tactic used to get people in the door, but may not accurately reflect the true costs associated with the LASIK procedure. LASIK ads are sometimes comparable to commercials advertising satellite TV—the $29/month price in the ad ultimately costs you 3-5 times that number.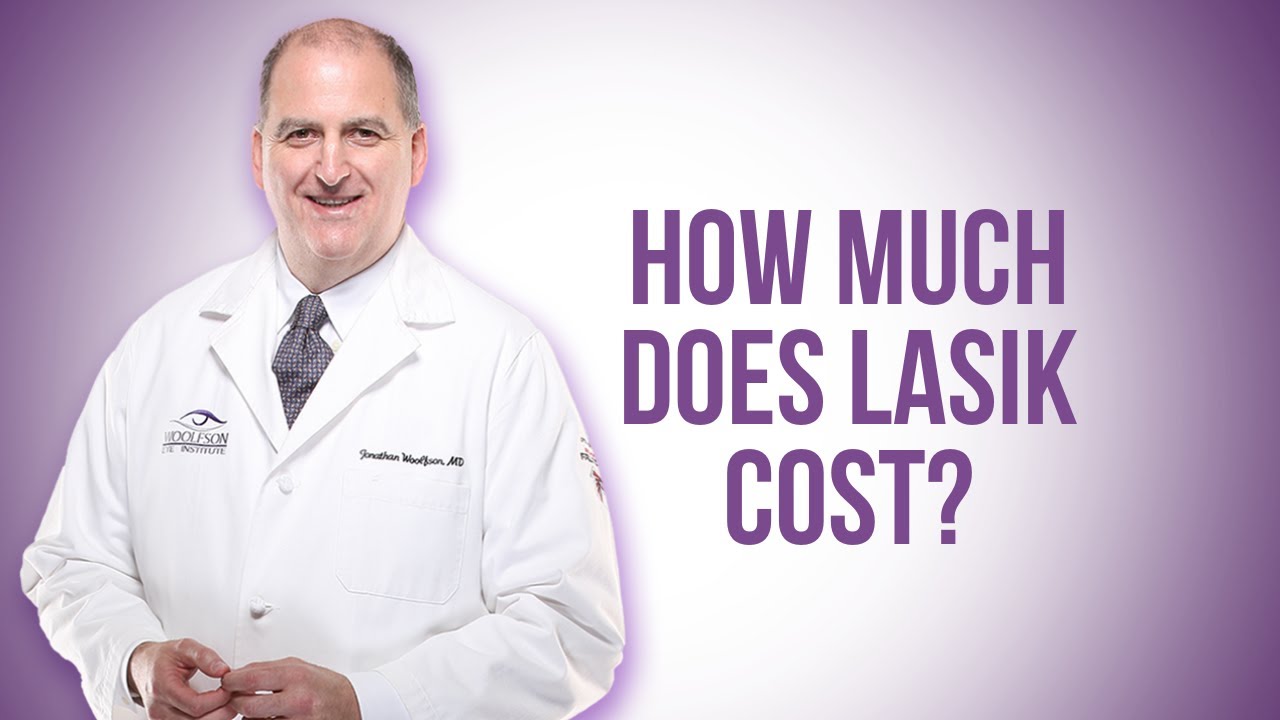 Typically, these low numbers do not include essential LASIK surgery costs, such as your pre-operative exam and consultation, as well as post-surgical follow-up care. At Woolfson Eye Institute, our price includes your pre-operative evaluation, at least a full year of post-operative care, lubricant eye drops, and for most patients, the Woolfson Lifetime Assurance Plan.
Call Woolfson Eye Institute for more details regarding pricing and to schedule your consultation appointment.
Why is my vision blurry?
Do you oftentimes find that your vision is blurry? Do you have trouble seeing fine details? Do objects often appear out of focus and hazy? Do you wonder why you're suffering from blurry vision?
These are all symptoms or signs of blurred vision, and there are many reasons why someone might suffer from this condition. No matter if it occurs in one eye (called unilateral blurred vision) or both eyes (called bilateral blurred vision), blurry vision should be professionally evaluated and treated right away.
Blurred vision can be the result of eye diseases and eye conditions such as:
nearsightedness (myopia)
farsightedness (hyperopia)
astigmatism
glaucoma
dry eyes
refractive eye conditions
cataracts
contact lens problems
age-related macular degeneration
Certain medications can cause blurry sight, such as:
antidepressants
heart medications
oral contraceptives
cancer therapy drugs
If you'd like to learn more about which medications can cause blurred vision, visit this informative page.
If you experience blurred vision along with sudden nausea, stiff neck, severe headache, and/or vomiting, call 9-1-1 immediately.
If you are suffering from any of the symptoms or signs mentioned above, seek medical attention as soon as possible. At Woolfson Eye Institute, we diagnose and treat blurry vision quite often. It is very important to start treatment by first determining the root cause.
Our doctors are trained and experienced to find out why you're experiencing this condition. Call us to schedule your appointment!
I was told I'm not a candidate for LASIK. What are my options?
At Woolfson Eye Institute, our commitment to customized vision is why, in addition to LASIK, we offer a variety of other refractive surgery options designed to improve vision problems caused by refractive errors. These alternative treatment options allow us to treat patients who are not good candidates for LASIK.
Photorefractive keratectomy (PRK) is an alternative to LASIK. For individuals with corneal scarring, thin corneas, and other corneal conditions, PRK may be the best treatment option. As with all refractive patients, during your comprehensive evaluation, you will be advised if PRK is the treatment option ideally suited for you to achieve your best vision at any age.
If you've been told that you're not a candidate for LASIK, call us today to schedule your appointment!