Eric Jennings, MD
Referral Ophthalmologist
1-866-LASER22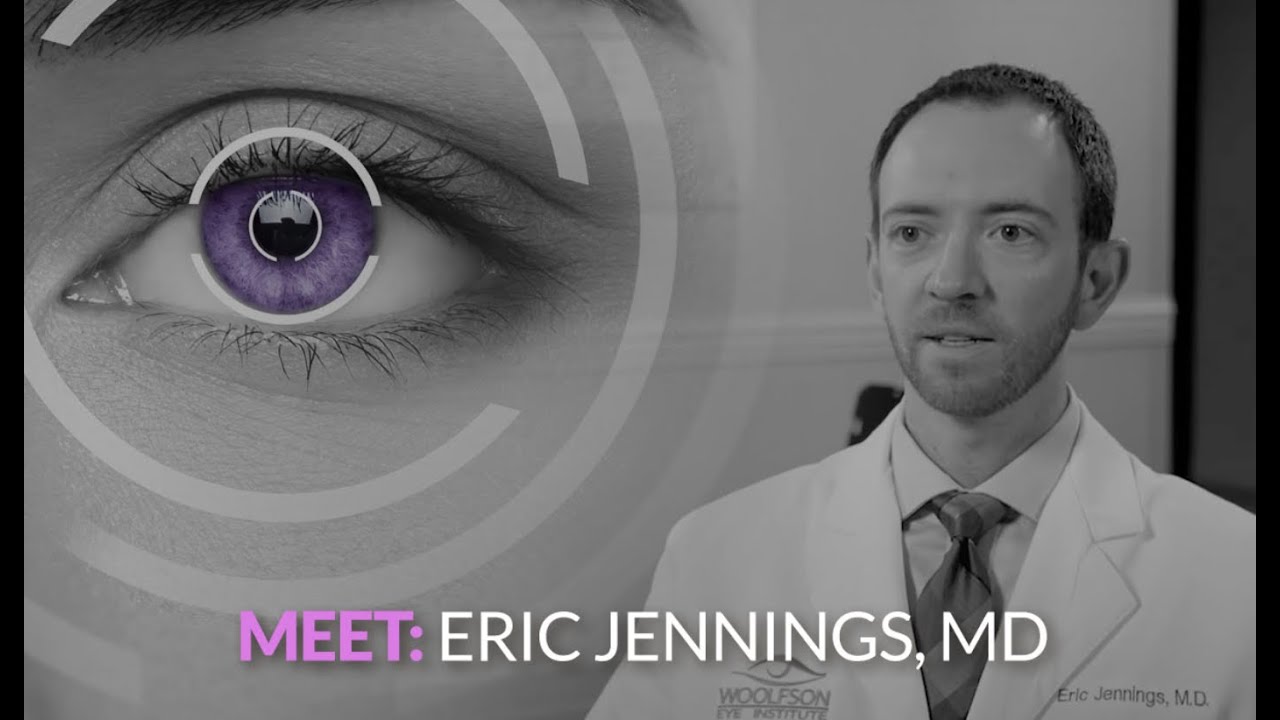 Dr. Eric Jennings is a board-certified, fellowship-trained Ophthalmologist specializing in cataract surgery, refractive surgery (LASIK) and the management of corneal and external disease.
Dr. Jennings grew up in Marietta, GA and graduated with honors from the University of Georgia with a Bachelor of Science in Biological Sciences. He then received his medical degree from the Medical College of Georgia in Augusta, GA. Dr. Jennings completed his Ophthalmology Residency as well as a fellowship in Cornea, External Disease and Refractive Surgery at the University of Florida Shands Hospital in Gainesville, FL. During his residency, he served as Chief Resident and was recognized with several awards including Resident of the Year and Teaching Scholars Outstanding Educator.
---
Dr. Jennings is an active member of the American Academy of Ophthalmology, American Society of Cataract and Refractive Surgery and the Georgia Society of Ophthalmology. He has been an active participant in several clinical studies, including helping to pioneer pre-loaded DMEK (transplant) tissue. He currently serves as an Adjunct Clinical Professor in the Augusta University/University of Georgia Clinical Partnership teaching medical students.
His clinical interests include no-stitch Femtosecond custom laser cataract surgery, Refractive Surgery (LASIK and PRK), Minimally-invasive glaucoma surgery (MIGS) and Partial Corneal Transplantation including DMEK and DSEK.
Dr. Jennings lives in the metro Atlanta area with his wife and daughter. In his free time, Dr. Jennings enjoys exercise, watching college football and spending time with his family.
---
What Patients are Saying about Dr. Jennings

Brendan Grech
Dr.Jennings and the entire staff was absolutely amazing when I had LASIK. Dr.Jennings talked through every step of the procedure and exactly what was going to happen and what I would be feeling. I can't stress enough how friendly and kind the staff was.

Melanie Hodgens Heineman
I highly recommend Dr. Eric Jennings! He performed my cataract surgery after Lasik and it was highly successful. Dr. Jennings is very skilled, listens well and explains options and procedures in a kind and professional manner. I am very pleased.

D M
Dr Jennings performed cataract on me a few years ago. great job. also, dr. woolfson performed lasik about 8 years ago. again great job. they are great people.

Susan Smith
I saw Dr. Jennings for the first time in the Snellville office. I was greeted warmly by the staff and was taken back on time for my appointment. Dr. Jennings was very thorough with my eye exam and gave me some samples to try and also products he recommended that I could purchase at his office or a drug store. I was impressed that he was considerate to my money situation and didn't try to push any products on me. I highly recommend Dr. Jennings for your eye concerns.