Gabriela "Gaby" Gutierrez, OD
Associate Optometrist
1-866-LASER22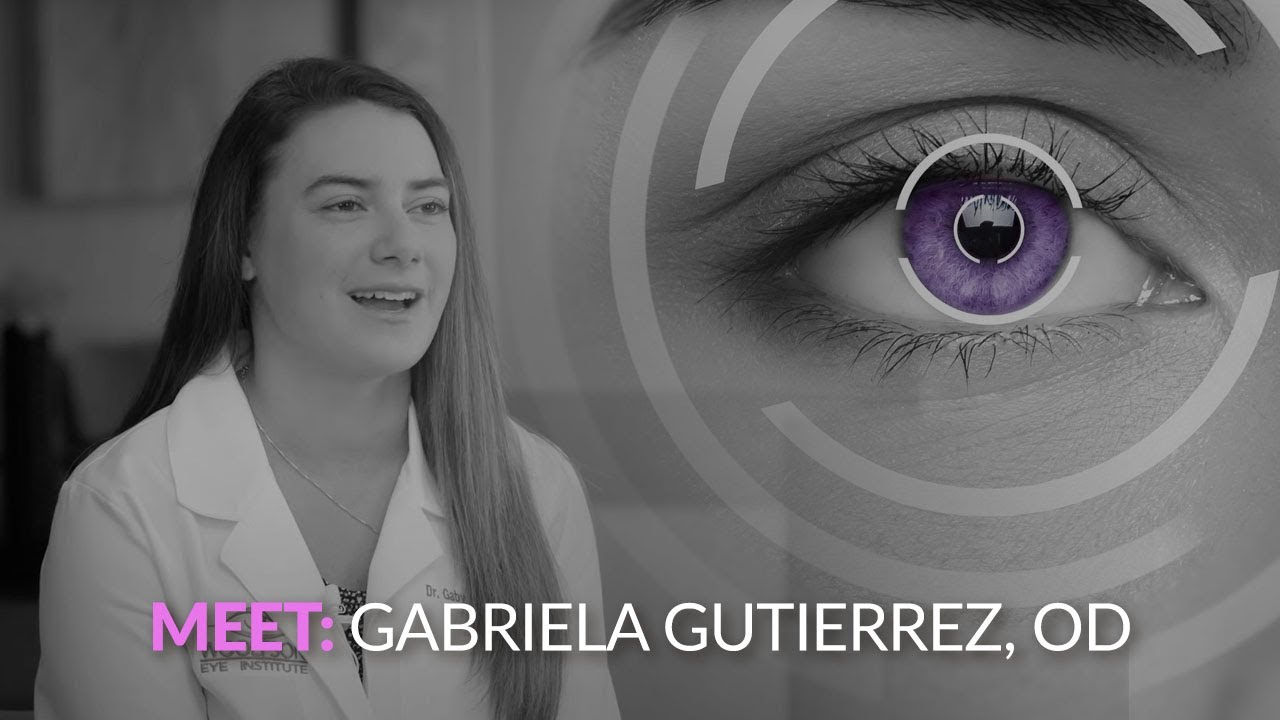 Dr. Gaby Gutierrez grew up in Alpharetta, Georgia. While earning a degree in Biology at the University of Georgia, she played division one volleyball, serving as the team captain. She also served on the student athlete advisory committee, the SEC volleyball community service team, and was a part of the UGA pre-optometry club. She was awarded the SEC scholar athlete award, Clifford Lewis leadership award, University of Georgia Athletic Association Sportsmanship-Ethics Award. After graduating from UGA, she spent two years working at Five Points Eye Care in Athens, where she found her passion for eye care.
Dr. Gutierrez decided to further her education by attending the University of Alabama at Birmingham School of Optometry (UABSO) for four years to achieve her Doctor of Optometry degree. During her studies at UAB, she was actively involved the Private Practice club, the Sports Vision club, the National Optometric Student Association (NOSA), Student Volunteers in Optometric Service to Humanity (SVOSH), American Optometric Student Association (AOSA), and Georgia Optometric Student Association (GOSA). She was selected for the Beta Sigma Kappa Honor Society, UABSO Student Ambassador Treasurer, and UABSO intramural representative.
While at the University of Alabama at Birmingham School of Optometry, Dr. Gutierrez received advanced training in management of various ocular disease conditions including glaucoma, diabetic retinopathy, and macular degeneration. She also provided care in the dry eye relief clinic to those with varying degree of ocular surface disease. One of her external rotations was spent at Woolfson Eye Institute, furthering her education in ocular disease, refractive surgery, and surgical co-management.
Dr. Gaby Gutierrez is a member of the American Optometric Association and the state affiliate, the Georgia Optometric Association (GOA). She will complete GOA Leadership Academy training later this year and hopes to be involved in leadership at the local chapter, the Greater Atlanta Optometric Association.
She currently resides in Roswell, GA with her husband and their vicious chihuahua, Rico! In her free time, she enjoys being outdoors, working out, competing in various sports, and cheering on the National Champion, Georgia Bulldogs!
Dr. Gutierrez is thrillled to be back in her home state where she can give back to her community. As a resident optometrist at Woolfson Eye Institute, she is dedicated to providing excellent eye care, and can do so equally well in English or Spanish.