James Hays, MD
Referral Ophthalmologist
1-866-LASER22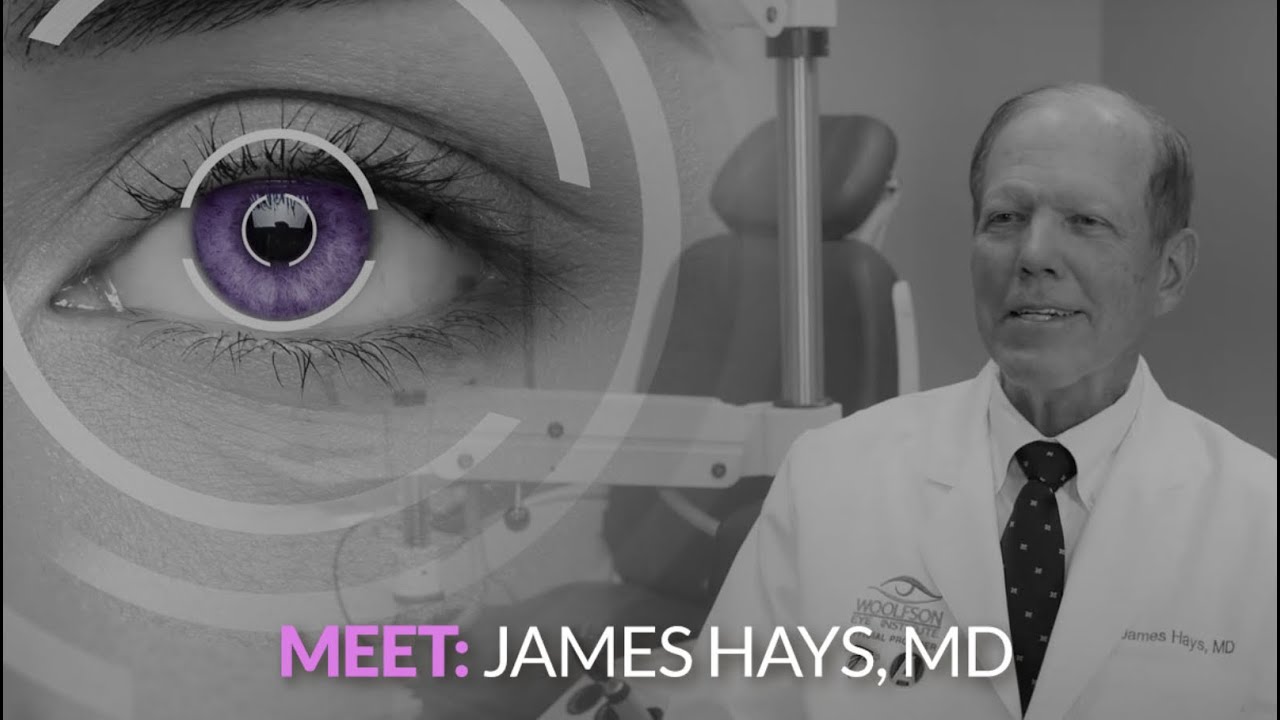 Dr. Hays is a board-certified ophthalmologist currently practicing cataract, corneal transplant and refractive surgery at Woolfson Eye Institute. Dr. Hays has extensive experience in refractive and corneal surgery, performing over 12,000 refractive surgeries and 25,000 cataract surgeries during his industrious career.
After spending his early years in Memphis, Tennessee, Dr. Hays received his undergraduate degree with honors from Michigan State University. He then attended medical school at the renowned University of Michigan. After graduation, he completed his residency and internship at Henry Ford Hospital in Detroit, Michigan, which included a stint as Chief Resident. Upon completing his residency, he went on to complete a two year corneal fellowship at the Dean McGee Eye Institute in Oklahoma City, Oklahoma. He obtained board certification in 1985, and is licensed in both Georgia and Tennessee. More recently, because of his interest in business, he attended Auburn University School of Business, graduating with an M.B.A. in 2009.
From the beginning of his career, Dr. Hays has been an active lecturer, teacher, and published researcher. His presentation topics, which have been presented in the United States as well as nine other countries, include all aspects of Radial Keratotomy (RK) and corneal surgery. Dr. Hays' interest in sharing his skill led to him to teach courses on the techniques of RK, corneoscopy, and corneal topography. He has been an active instructor since 1983 for various companies, hospitals, and private practices.
Dr. Hays has been recognized many times during his career for his contributions to ophthalmology. Some of these awards include: Greatest Scientific and Clinical Significance of Papers Published in 1984 and The American Academy of Ophthalmology Achievement Award in 2000. He remains active in several prestigious professional organizations related to his field which include: The American Academy of Ophthalmology, International Society for Refractive Surgery, American Society of Cataract and Refractive Surgery, and Medical Association of Georgia.
Dr. Hays is an avid runner, participating in 21 of the last 22 Peachtree Road Races. He currently resides in Roswell, Georgia and enjoys playing golf and tennis when he is not engaged in his practice.
---