R. Doyle Stulting, MD, PhD
Referral Ophthalmologist
Clinical Trials
1-866-LASER22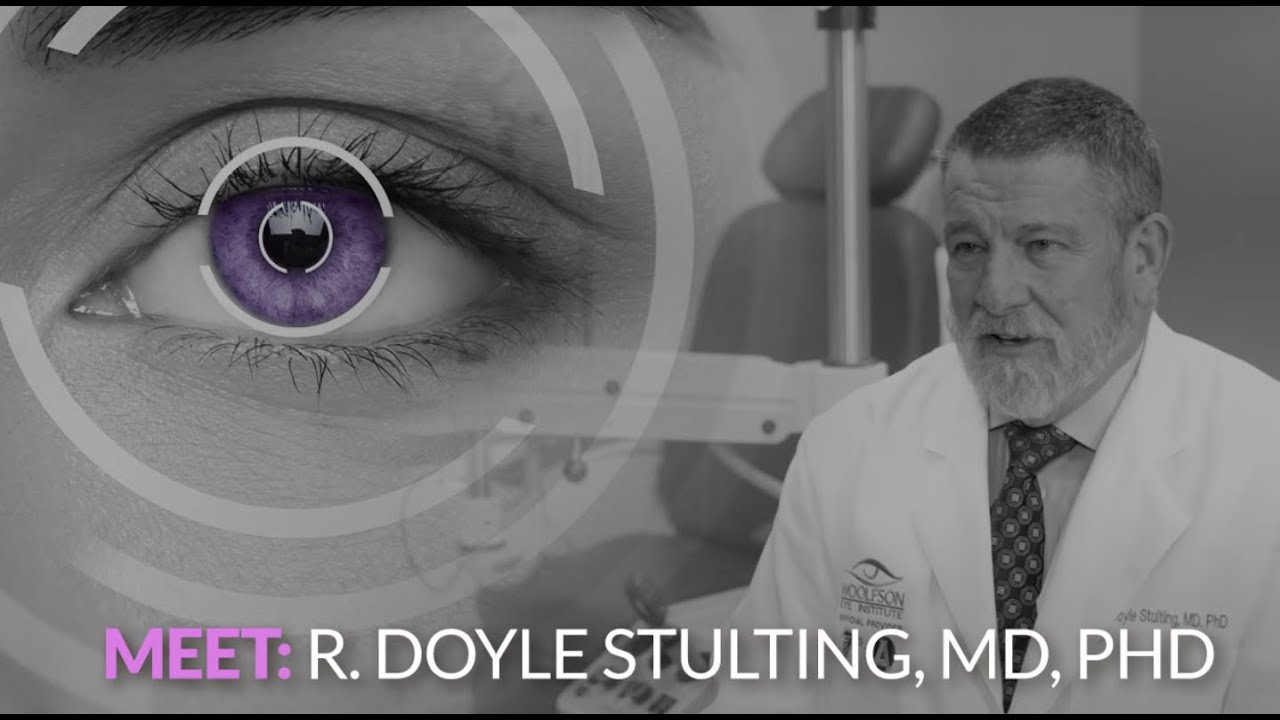 Dr. Stulting is the co-founder of the Stulting Research Center, a pioneer in corneal disease research and LASIK, and serves as the Director of Corneal Disease & Research at Woolfson Eye Institute. With an illustrious career spanning more than 40 years, his basic research efforts have opened the doors to a deeper understanding of the mechanisms of corneal transplant rejection and herpetic ocular disease and new treatment paradigms. He chaired the Ophthalmic Devices Panel, an advisory group to the FDA, for three years and served as a member for 10 years. Recently, Dr. Stulting was also selected to present the prestigious Binkhorst Lecture, which you can read more about here.
As an experienced surgeon and medical monitor, Dr. Stulting is overseeing a clinical trial using a new intraocular telescope for patients with cataract and severe central vision loss from macular degeneration. He is one of the most frequently cited investigators in the field, authoring more than 200 publications and countless other articles based on his extensive clinical research in corneal transplantation, laser treatment of refractive errors, LASIK, the management of dry eye, and cataract surgery.
He is a revered authority for patients with complex issues that generate difficult questions about refractive surgery outcomes, and is a sought-after speaker on both refractive surgery and cornea topics.