The Woolfson Advantage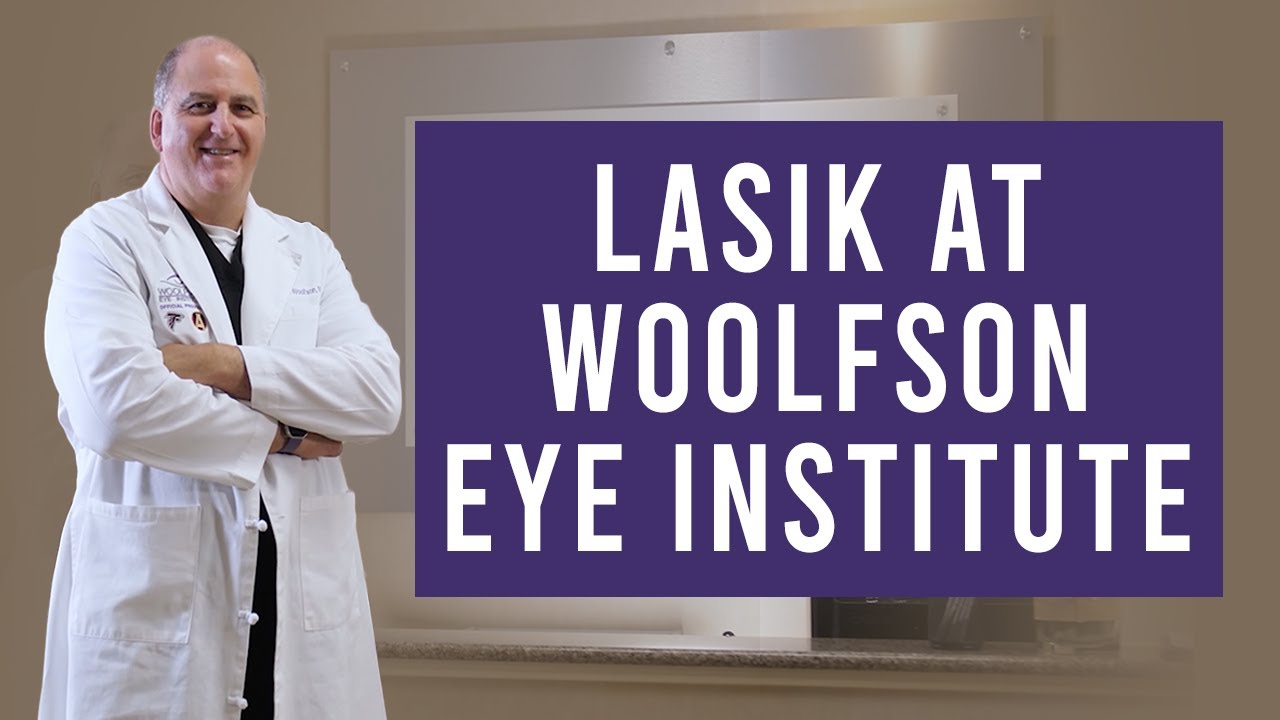 Have you ever dreamed of seeing clearly from the moment you wake up? With Woolfson LASIK, you are just moments away from enjoying your best vision at any age.
One of the most important factors to the successful outcome of your LASIK procedure rests in the skill and experience of your surgeon. At Woolfson Eye Institute, our surgeons – led by Dr. Jonathan Woolfson who participated in the first physician-sponsored clinical investigation of LASIK before the refractive laser's FDA approval in 1995 – are among the first to have performed LASIK in the United States. Nothing says experience like being a true pioneer.
Our surgeons have performed over 100,000 LASIK procedures, and over 300 eye doctors have chosen Woolfson LASIK, designating us as the "Eye Doctors' Doctor."
Of course the second most important factor, just behind the skill of your surgeon, is the technology that the surgeon applies. The Wavefront technology we use at Woolfson Eye Institute was originally invented by NASA for high powered precision telescopes, and precisely measures the way light travels through your optical pathway while comparing it to an optically perfect eye. This technology creates a 3-D map of your vision that is as unique to you as your fingerprint. This custom "fingerprint" is then transferred electronically to a laser platform as a key ingredient to the delivery of your best results. Your Woolfson Eye Institute surgeon uses this map to develop a customized LASIK procedure unique to your specific case. Because we use the most advanced, trusted, and proven technologies in the hands of the most skilled surgeons, we are able to deliver a truly personalized treatment and result to each of our patients. This is the Woolfson LASIK Advantage and we urge you to accept nothing less for your eyes.
Contoura/Topo-Guided LASIK
At Woolfson Eye, we utilize topography-guided LASIK treatment known as Contoura Vision. This treatment allows our surgeons to gather more detailed information on the structure of the cornea than prior generations of LASIK procedures. The result of this FDA approved topography-guided LASIK is that our patients are then able to receive a more individualized and precise procedure that can result in improved vision that can be equal to or greater than glasses or contact lenses.
Wavefront optimized treatment is another LASIK option that can provide the sharpest vision after laser vision correction. During surgery, wavefront technology is used to evaluate the unique characteristics of your eyes. This procedure is more precise and specific than your conventional LASIK surgery as detailed measurements of the curvature of the front surface of your eye are taken in order to preserve the natural, aspheric shape of your cornea. Your Woolfson Eye Institute surgeon can further discuss these options with you to decide which procedure best fits your individual scenario.